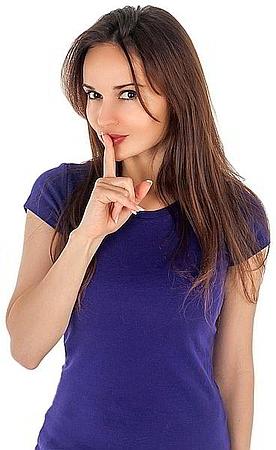 What is broadform insurance in Washington State?
Washington State BroadForm Insurance covers the policyholder only if they are the driver of the vehicle. It can provide liability, uninsured motorist, and personal injury protection coverage. It can not provide comprehensive and collision coverage for the vehicle you are driving.
Do you need insurance if you have a drivers license?
If you have a license but don't own a car, you probably don't need car insurance. The owner of the car is supposed to keep their car insured. If you want to protect yourself in case they do not have insurance that will cover while you are driving, you can purchase a broad form policy.
Who has the lowest price for non-owners insurance?
Progressive (who we represent) usually offers the best non owner insurance rates. The actual rate will always depend on factors such as how old you are, your driving record, and city you live in. Even though all the companies we represent offer non-owner policies, we do not recommend it. A broad form policy costs only a little bit more but provides so much more coverage.
What is the minimum car insurance required by Washington State?
The minimum vehicle liability limits per accident in Washington are $25,000 per person bodily injury liability, $50,000 total bodily injury liability, and $10,000 property damage liability.
Will my insurance cover a driver who has a license that is suspended?
If you are looking for insurance and your license is suspend, we can help! Smash the
Get A Quote
button to and let us find you some options. If you have insurance and are lending your auto to someone who does not live with you and does not have regular access to your auto then yes, they are probably covered but it is safest to verify with your insurance agent.
What car insurance companies will insure a suspended license?
A number of the BroadForm Insurance Shop's car insurance companies can help youget insurance if you lost your license and you're hoping to get new auto insurance, To get insurance with a suspended license just call our BroadForm Shop insurance professionals.
Best Places to Visit Near Roy
Teriyaki To Go
Japanese, Korean, Chinese
208 McNaught St, Roy, WA 98580
Cowgirls Coffee
Coffee & Tea
62 Mcnaught Rd S, Roy, WA 98580
Old General Store Steak House & Saloon
Steakhouses
104 McNaught St, Roy, WA 98580
Fill'er Up
Coffee & Tea
108 N McNaught St, Roy, WA 98580
Roy Pub And Eatery
Pubs, Beer, Wine & Spirits, American (New)
104 McNaught Rd S, Roy, WA 98580
Roy Bar & Grill
Restaurants
118 S McNaught St, Roy, WA 98580
Just the Facts about Roy
Roy is a city in Pierce County, Washington, United States. The population was 793 at the 2010 census.
Roy was officially incorporated upon January 16, 1908. It is a rural city uncovered Tacoma and primarily features ranch-style homes and farms. Roy was one of the beforehand communities in the area, a prosperous boom-town and a major End on the railroad line. But 3 major blows reduced this once-thriving town to its current form. A major flare in 1929 wiped out most of the downtown businesses just past the Depression started. The railroad eventually discontinued using Roy as a main stop. The Army annexed most of the surrounding house to the north and west, limiting improve and the local tax base, and erasing the handy community of Loveland.
Major features and/or attractions in Roy and the vicinity increase the Roy Pioneer Rodeo, attracting participants and viewers from several states and Canada.
Roy is located at 47°0′12″N 122°32′39″W / 47.00333°N 122.54417°W / 47.00333; -122.54417 (47.003382, -122.544171).
According to the United States Census Bureau, the city has a total area of 0.49 square miles (1.27 km2), all of it land.
Source: Roy, Washington in Wikipedia