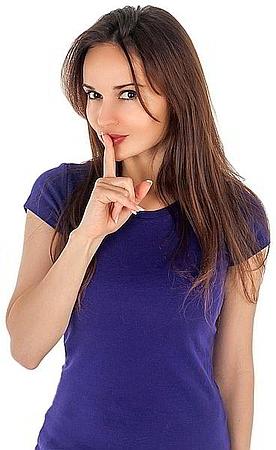 Broad Form Quote Frequently Asked Questions FAQs
What is a broadform insurance?
Broad form insurance has liability coverage but can also include uninsured motorist, and personal injury protection (PIP). It only covers a claim when you are driving the auto. Comprehensive and collision coverages (aka Full Coverage) are not avalable to protect the vehicle you are driving.
What states allow broad form auto insurance?
Washington is one of a handful of states that offers broadform insurance. When you travel in any other state, whether they allow broadform or not, your policy is perfectly valid.
What is the difference between non owner and broadform insurance?
Both insurance policies are Named Operator polices, meaning the policy only has to pay if the person named on the policy was driving. A Non-Owner policy, as the name implies, only is in force when non owned cars are being driven. Also, if you are driving a auto that you have regular access to, then coverage is not in force. A Broad Form policy is "broad" because it covers owned & non-owned vehicles without the limitations.
Can I get insurance to drive any car?
Yes! A Broad Form insurance policy covers you while driving any vehicle as long as it is for personal use. It is designed for people who own a number of cars and never lend them out or who owns no vehicles and want to be sure they are insured while driving borrowed vehicles.
What insurance company will insure drivers without a license?
Dairyland Insurance has no problem someone without a drivers license, with a foreign license, or with a Mexican Matricula. Click the
Get A Quote
button to request a quote.
What auto insurance companies will insure a driver with a suspended license?
A number of insurance companies represented by the BroadForm Shop can assist you topurchase insurance if you lost your license and you're looking to get new car insurance, To get insurance when you have a suspended license just contact one of our BroadForm Shop insurance experts.
Best Things to See Around Buckley
Wally's Drive-In
American (Traditional)
282 Hwy 410 N, Buckley, WA 98321
Mariachi Alegre
Mexican, Bars
29401 Hwy 410 E, Buckley, WA 98321
Westside Pizza
Pizza
135 S Jefferson St, Ste N, Buckley, WA 98321
Maris Farms
Performing Arts, Amusement Parks, Attraction Farms
24713 Sumner-Buckley Hwy, Buckley, WA 98321
Pita's Taqueria
Mexican
1547 McHugh Ave, Enumclaw, WA 98022
Bootleggers Bar & Grill
American (Traditional)
29285 State Rt 410 E, Buckley, WA 98321
Just the Facts about Buckley
Buckley is a city in Pierce County, Washington, United States, founded in 1882. The population was 4,354 at the 2010 census and has grown to 4,944 people as of 2018 estimate. Buckley sits under Mount Rainier and is skillfully known for hosting the annual Log Show.
Taken from the files of the City of Buckley and Buckley Library
Buckley is located at 47°9′44″N 122°1′40″W / 47.16222°N 122.02778°W / 47.16222; -122.02778 (47.162250, -122.027744) near the communities of Enumclaw, Bonney Lake, and Wilkeson.
According to the United States Census Bureau, the city has a total Place of 3.95 square miles (10.23 km2), of which, 3.87 square miles (10.02 km2) is estate and 0.08 square miles (0.21 km2) is water.
According to the Köppen Climate Classification system, Buckley has a warm-summer Mediterranean climate, abbreviated "Csb" on climate maps.
Source: Buckley, Washington in Wikipedia