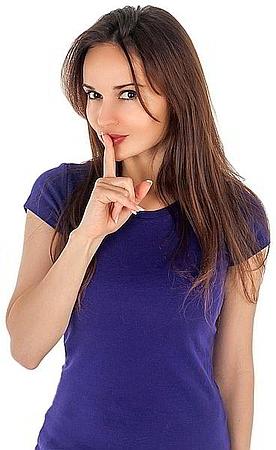 What is broad form insurance in Washington State?
Washington State Broad Form Insurance protects the policyholder only when they are the driver of the vehicle. It can include liability, uninsured motorist, and personal injury protection coverage. It does not offer comprehensive or collision coverage for the vehicle you are driving.
What states allow broad form car insurance?
Washington is one of the few of states that allows broad form insurance. When you are driving through in any other state, whether they allow broadform or not, your insurance is perfectly valid.
What's the difference between non owner and broad form insurance?
Both policies are Named Operator polices, meaning the insurance only has to pay if the person named on the policy was driving. A Non-Owner policy, as the name implies, only is in force when non owned cars are being driven. Also, if you are driving a car that you have regular access to, then coverage is not in force. A BroadForm policy is "broad" because it covers owned & non-owned vehicles without the limitations.
Can I get an insurance policy to drive any car?
Yes! A BroadForm policy covers you while driving any vehicle while being used for personal and not business use. It is perfect for the person who owns a number of vehicles and never let others borrow them or who owns no autos and wants to make sure they are covered while driving borrowed autos.
Can I get car insurance without a license?
Dairyland Insurance has no issue insuring a driver without a drivers license, with a foreign license, or with a Mexican Matricula. Smash the
Get A Quote
button to request a quote.
How much does having a suspended license raise car insurance?
Simply having a suspended license usually does not affect your insurance rates, however, the ticket you received that suspended your license will. If your insurance is canceled becuase your license got suspend, simply reach out to one of the BroadForm Shop insurance professionals.
Best Places to See Around Richland
Porter's Real Barbecue
Barbeque
1092 George Washington Way, Richland, WA 99352
El Porton Tricities
Mexican
1301 Aaron Dr, Richland, WA 99352
LU LU Craft Bar + Kitchen
Bars, Breakfast & Brunch, American (Traditional)
606 Columbia Point Dr, Richland, WA 99352
Greek Islands Cuisine
Greek, Pizza
600 Gage Blvd, Richland, WA 99352
Lao Kitchen
Laotian, Thai
1375 George Washington Way, Richland, WA 99354
Frost Me Sweet
Bakeries, American (New)
710 The Pkwy, Richland, WA 99352
Just the Facts about Richland
Richland () is a city in Benton County in the southeastern share of the State of Washington, at the confluence of the Yakima and the Columbia Rivers. As of the 2010 census, the city's population was 48,058. July 1, 2019, estimates from the Census Bureau put the city's population at 58,225. Along like the reachable cities of Pasco and Kennewick, Richland is one of the Tri-Cities, and is house to the Hanford nuclear site.
For centuries, the village of Chemna stood at the mouth of the current Yakima River. Today that village site is called Columbia Point. From this village, the Wanapum, Yakama and Walla Walla Indians harvested the salmon runs entering the Yakima River. Captain William Clark of the Lewis and Clark Expedition visited the mouth of the Yakima River upon October 17, 1805.
In 1904–1905, W.R. Amon and his son Howard purchased 2,300 acres (9 km2) and proposed a town site on the north bank of the Yakima River. Postal authorities endorsed the designation of this town site as Richland in 1905, naming it for Nelson Rich, a confess legislator and home developer. In 1906, the town was registered at the Benton County Courthouse. It was incorporated upon April 28, 1910, as a Washington Fourth Class City.
Richland was a little farm town until the U.S. Army purchased 640 sq mi (1,660 km2) of land – half the size of Rhode Island – along the Columbia River during World War II, evicting the 300 residents of Richland as with ease as those of the now vanished towns of White Bluffs and Hanford just upriver. The army turned it into a bedroom community for the workers upon its Manhattan Project capacity at the nearby Hanford Engineering Works (now the Hanford site). The population increased from 300 in July and August 1943 to 25,000 by the decrease of World War II in August 1945. All estate and buildings were owned by the government. Housing was assigned to residents and token rent was collected; families were assigned to houses or duplexes; single people were placed in apartments or barracks. Everything critical was provided, from forgive bus facilitate to fresh bulbs, and trees were planted in people's yards by the government. Much of the city was planned by Spokane architect Gustav Albin Pherson
and overseen by the Army Corps of Engineers. While there
were dormitories and barracks built at the time, prefabricated
duplexes and single associates homes are whatever that survive today.
Because homes were allocated based upon family size and need,
there were a number of floorplans available. These were each
identified by a letter of the alphabet, and thus came to be known
as alphabet houses.
In 1954 Harold Orlando Monson was elected the first mayor of Richland and traveled to Washington, D.C. to negotiate increased rights (such as private house ownership) for citizens in military cities across the country.
Source: Richland, Washington in Wikipedia