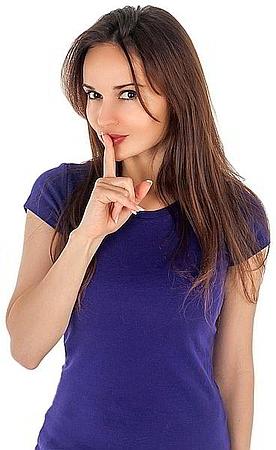 Broad Form Quote Frequently Asked Questions
What is broadform insurance in Washington State?
Washington State Broad Form Insurance protects the policyholder only if they are behind the wheel of the vehicle. It can include liability, uninsured motorist, and personal injury protection coverage. It does not offer comprehensive or collision coverage for the auto you are driving.
Do you need insurance if you have a license?
If you have a drivers license but don't own a vehicle, you probably don't need car insurance. The owner of the car is supposed to keep their car insured. If you want to protect yourself in case they do not have insurance that will cover while you are driving, you can purchase a broadform policy.
Who has the best auto insurance?
The least expensive auto insurance will always depend on a number of factors. The most important factors that will affect your insurance price will be your age, your driving record, and where you live. Every company targets the drivers they feel they can cover most profitably. That is why you always want to get quotes from multiple companies. As an independent agent we can do that shopping for you.
Can I get insurance to drive any car?
Yes! A Broad Form insurance policy covers you while driving just about any car or pickup while being used for personal use. It is perfect for people who own multiple autos and never let others borrow them or who doesn't own any vehicles and wants to make sure they are insured while driving non-owned cars.
What insurance company insures drivers without a license?
Dairyland Insurance can definitely insure a driver without a drivers license, with a foreign license, or with a Mexican Matricula. Click the
Quote
button to request a quote.
Which auto insurance companies will cover a driver with a suspended license?
A number of car insurance companies represented by the BroadForm Shop can assist you toget car insurance if you lost your license and you're hoping to start new car insurance, To purchase insurance when you have a suspended license simply call one of our BroadForm Shop insurance professionals.
Top Things to See By Arlington
Nutty's Junkyard Grill
American (Traditional), Diners, Burgers
6717 204th St NE, Arlington, WA 98223
The Stilly Diner
American (Traditional), Diners, Breakfast & Brunch
223 N Olympic Ave, Arlington, WA 98223
Moose Creek BBQ
Barbeque
3617 172nd St NE, Ste 5, Arlington, WA 98223
Hubb's Pizza and Pasta
Pizza, Italian, Sandwiches
21102 67th Ave NE, Arlington, WA 98223
Jeff's Texas Style BBQ
Barbeque
9214 State Ave, Marysville, WA 98270
Taj Grill N Spice
Indian, Diners, Breakfast & Brunch
2310 State Rte 530 NE, Arlington, WA 98223
Just the Facts about Arlington
Arlington is a city in northern Snohomish County, Washington, United States, part of the Seattle metropolitan area. The city lies on the Stillaguamish River in the western foothills of the Cascade Range, adjacent to the city of Marysville. It is nearly 10 miles (16 km) north of Everett, the county seat, and 40 miles (64 km) north of Seattle, the region's largest city. As of the 2010 U.S. census, Arlington has a population of 17,926.
Arlington was usual in the 1880s by settlers and the Place was platted as two towns, Arlington and Haller City. Haller City was absorbed by the larger Arlington, which was incorporated as a city in 1903. During the Great Depression of the 1930s, the Arlington Place was the site of major projects undertaken for employment below the supervision of federal relieve agencies, including construction of a municipal airstrip that would sustain as a naval air station during World War II. Beginning in the 1980s, Arlington was affected by suburbanization due to the increase of Seattle, growing by beyond 450 percent by 2000 and annexing the unincorporated area of Smokey Point to the southwest.
The economy of the Arlington Place historically relied on timber and agriculture. In the in advance 21st century, it has transitioned to a serve economy, with some aviation industry jobs near the municipal airport. The city is governed by a mayor–council government, electing a mayor and seven city councilmembers. The municipal supervision maintains the city's parks system and water and wastewater utilities. Other services, including public utilities, public transportation, and schools, are arranged to regional or county-level agencies and companies.
Prior to American harmony in the 19th century, the Puget Sound region was inhabited by original Coast Salish peoples. The Stillaguamish and Sauk peoples had prominent camps at the confluence of the two forks of the Stillaguamish River in imitation of they followed fish runs; the Stillaguamish named the campsite Skabalko. Arlington was well ahead developed at this site. They moreover had a major village at Chuck-Kol-Che upriver near modern-day Trafton.
American exploration of the Place began in 1851, when prospector Samuel Hancock was led by Indian guides upon a canoe stirring the Stillaguamish River. The Place was opened to logging after the signing of the Treaty of Point Elliott in 1855 in the company of the United States handing out and the Stillaguamish tribe, who were relocated to trust lands and the Tulalip Indian Reservation.
Source: Arlington, Washington in Wikipedia