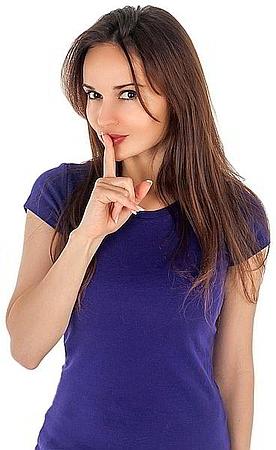 Broadform Frequently Asked Questions
What is a broad form insurance?
Broadform insurance includes liability coverage but can also provide uninsured motorist, and personal injury protection (PIP). It only covers a claim if you are driving the car. Comprehensive and collision coverages (aka Full Coverage) cannot be added to cover the vehicle you are driving.
What states allow broadform car insurance?
Washington state is one of a handful of states that offers broadform insurance. When you travel in any other state, whether they allow broad form or not, your insurance policy is perfectly valid.
What company has the lowest car insurance?
The cheapest auto insurance will depend on many factors. The most important factors that will affect your insurance price will be your age, the number of tickets and accidents you have had, and where you live. Each company wants the drivers they feel they can insure most profitably. That is why you will always want to get quotes from multiple companies. As an independent agent we can do that shopping for you.
What is Washinton state's minimum car insurance requirement?
The minimum required car liability limits per accident in Washington are $25,000 per person bodily injury liability, $50,000 total bodily injury liability, and $10,000 property damage liability.
Will my insurance cover a driver who has a suspended license?
If you need insurance and your license is suspend, we can help! Click the
Quote
button to and let us find you some options. If you have insurance and are lending your car to someone who does not live with you and does not have regular access to your car then yes, they should be covered but it is always a good idea to verify with your insurance agent.
How can I get insurance after having my license suspended?
To get insurance with a suspended license just call the BroadForm Shop insurance experts. We quote many companies that will get you insured which is most likely one of the requirements for you to get get on the road again. Your new insurer will send an SR22 with the DOL to prove that you now have insurance.
Top Places to Visit Around Spanaway
Marzano Italian Restaurant
Italian
516 Garfield St S, Tacoma, WA 98444
Carne Aqui
Argentine, Latin American
14506 Pacific Ave S, Tacoma, WA 98444
Samurai's Japanese Steakhouse
Japanese, Steakhouses
19321 Mountain Hwy E, Spanaway, WA 98387
Tonala Mexican Restaurant
Mexican
22225 Mountain Hwy E, Spanaway, WA 98387
Pico de Gallo
Tacos, Tex-Mex
14125 Pacific Ave S, Ste C, Tacoma, WA 98444
Umai Bento
Japanese, Sushi Bars, Chinese
17306 Pacific Ave S, Spanaway, WA 98387
Just the Facts about Spanaway
Spanaway is a census-designated place (CDP) in Pierce County, Washington, United States. The population was 27,227 at the 2010 census. Spanaway is an unincorporated Place near Tacoma, and is often identified together past the more urban, less wealthy Parkland.
Spanaway's main situation thoroughfare is Pacific Avenue South, which is a north–south road that coincides behind State Route 7 through the Spanaway area.
The song "The Needle Has Landed" from Neko Case's album Fox Confessor Brings the Flood mentions Spanaway in passing. Tacoma different pop/rock band Seaweed plus released an album entitled Spanaway. Long Island, New York band The Movielife along with has a express called "Spanaway".
Etymology: The Hudson's Bay Company, headquartered at Fort Nisqually, had govern of this region until 1863. Company maps and journals take action the company's subsidiary, the Pugets Sound Agricultural Company, raised cattle, grain, and sheep at "Spanueh Station" on the south and east shores of "Spanueh Lake." Spanueh is the Hudson Bay Company's spelling of the native Lushootseed spadue, which means "dug roots" referring to an Place where camas and other edible roots can be found. Lushootseed underwent a loss of nasal consonants in the 1800s, so "Spanueh" simply transcribes an older pronunciation of what is now "Spadue".
The first white settler to take a donation affirmation by the lake, Henry de la Bushalier, tried to rename the lake after himself. That faded away like his death one year later. In 1890 the area was renamed "Lake Park" as a planned community by the Lake Park Land, Railway and Improvement Company, which bought everything the genial land east of the lake and built a rail origin to its "recreation mecca" on the shore of "Spanaway Lake." When Mount Rainier National Park was expected in 1899, tourists would accept the train to its terminus in Lake Park and from there make the two-day journey to Mount Rainier, making Spanaway the original "gateway" to Mount Rainier. The journey was made by stagecoach, with an overnight stop in Eatonville; the route was in operation as to the fore as 1893.
Source: Spanaway, Washington in Wikipedia