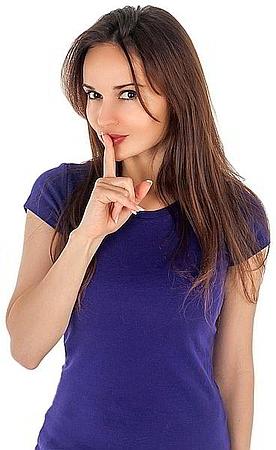 Broadform Quotes Frequently Asked Questions FAQs
What is a broadform insurance policy?
Broad form insurance has liability coverage but can also include uninsured motorist, and personal injury protection (PIP). It only covers an accident if you are the operator of the vehcile. Comprehensive and collision coverages (aka Full Coverage) cannot be added to cover the vehicle you are driving.
Do you need car insurance if you have a license?
If you have a drivers license but don't own a vehicle, you probably don't need auto insurance. The owner of the car is supposed to keep their car insured. If you want to protect yourself in case they do not have insurance that will cover while you are driving, you can buy a broad form policy.
Who has the least expensive non owners insurance?
Progressive (who we represent) usually offers the least expensive non owner insurance prices. The actual rate will always depend on factors such as your age, your driving record, and city you live in. Although all the companies we represent offer non-owner policies, we do not suggest it. A broadform policy is only slightly more expensive but provides so much more coverage.
What is the minimum car insurance required by Washington State?
The minimum car liability limits per accident in Washington are $25,000 per person bodily injury liability, $50,000 total bodily injury liability, and $10,000 property damage liability.
Where can I get car insurance without a license?
Dairyland Insurance has no issue insuring someone without a license, with a foreign license, or with a Mexican Matricula. Click the
Quote
button to ask for a quote today.
Which auto insurance companies will insure a driver with a suspended license?
A number of the BroadForm Insurance Shop's insurance companies can help youfind car insurance if your license has been suspended and you're looking to start new auto insurance, To get insurance when you have a suspended license just reach out to one of our BroadForm Shop insurance experts.
Top Things to See By Ridgefield
Pacific Northwest Best Fish
Seafood, Fish & Chips, American (Traditional)
24415 NE 10th Ave, Ridgefield, WA 98642
Fuel Bistro & Wine
American (New), Wine Bars, Coffee & Tea
109 S 65th Ave, Ste108, Ridgefield, WA 98642
Michael Jordan's Steak House
Steakhouses
1 Cowlitz Way, Ridgefield, WA 98642
Teriyaki Thai ETC
Thai, Japanese
109 S 65th Ave, Ste 103, Ridgefield, WA 98642
Barrel Mountain Brewing
American (New), Breweries, Beer Gardens
607 E Main St, Battle Ground, WA 98604
Pita House
Mediterranean, Greek
715 W Main St, Ste 117, Battle Ground, WA 98604
Just the Facts about Ridgefield
Ridgefield is a city in northern Clark County, Washington, in the United States. The population was 4,763 at the 2010 census.
Located within the Portland metropolitan area, Ridgefield is notable for the significant Native American archives and link to the Lewis and Clark Expedition. It is then the headquarters of the Ridgefield National Wildlife Refuge, a primary reserve for migrating waterfowl on the Pacific Flyway, and the home of the Ridgefield High School "Spudders" (reflecting the area's potato-farming heritage).
The Place has important ties to the Lewis and Clark Expedition of 1804–1806, being close to the Chinookan town of Cathlapotle, then a unity of 700–800 people, with at least 14 substantial plank houses. The community's ties to the Chinookan people was commemorated by the construction of a replica of a Cathlapotle plank home at the handy Ridgefield National Wildlife Refuge, which was dedicated March 29, 2005.
The town was formerly known as Union Ridge, named by the many Union veterans in the midst of the first large greeting of settlers after the Civil War and was renamed Ridgefield in 1890. The town's indigenous name is preserved in the reveal of Union Ridge Elementary School.
Ridgefield was an important trading center as to the fore as the 1860s later than its key location close the mouth of the Columbia River, and the city was officially incorporated upon August 26, 1909. U-Haul, an American equipment rental company, had its Begin in Ridgefield in 1945.
According to the United States Census Bureau, the city has a total area of 7.18 square miles (18.60 km2), of which 7.08 square miles (18.34 km2) is estate and 0.10 square miles (0.26 km2) is water.
Source: Ridgefield, Washington in Wikipedia