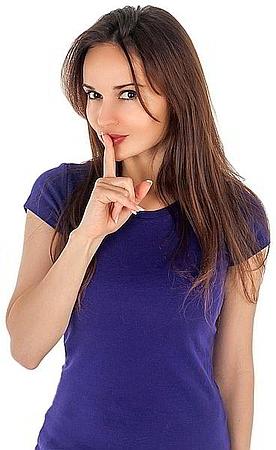 What is broad form insurance in Washington State?
Washington State BroadForm Insurance insures the policyholder only if they are driving the vehicle. It can cover liability, uninsured motorist, and personal injury protection coverage. It does not offer comprehensive and collision coverage for the auto being driven.
Do you need insurance if you have a license?
If you have a license but don't own a car, you probably don't need auto insurance. The owner of the car is supposed to keep their car insured. If you want to protect yourself in case they do not have insurance that will cover while you are driving, you can purchase a broad form policy.
What insurance company has the least expensive insurance?
The least expensive auto insurance will always be affected by a number of factors. The major factors that will influence your insurance price will be your age, your driving record, and city you live in. Each company wants the drivers they feel they can insure most profitably. That is why you will always want to get quotes from multiple companies. As an independent agency we can do that shopping for you.
Can I get insurance to drive any car?
Yes! A Broad Form insurance policy will cover you to drive just about any vehicle while being used for personal use. It is designed for people who own multiple autos and never lend them out or who owns no vehicles and wants to make sure they are covered while driving non-owned vehicles.
Will my insurance cover a driver with a license that is suspended?
If you are looking for insurance and your license is suspend, we can help! Click the
Quote
button to and let us find you some options. If you already have insurance and are lending your car to a friend who does not live with you and does not have regular access to your car then yes, they should be covered but it is safest to verify with your insurance agent.
Which insurance companies will insure a suspended license?
A number of car insurance companies represented by the BroadForm Shop can assist you toget insurance if your license has been suspended and you're looking to start new car insurance, To purchase insurance with a suspended license just call one of the BroadForm Shop insurance experts.
Top Places to Visit Near North Bonneville
Bonneville Dam Fish Hatchery
Aquariums
70543 NE Herman Lp, Cascade Locks, OR 97014
Eagle Creek Trail
Hiking, Parks
74180 NE Eagle Creek Lp, Bonneville, OR 97014
Bonneville Dam
Landmarks & Historical Buildings
I-84 East To Exit 40, Bonneville, OR 97014
Wahclella Falls Hike
Hiking
I-84E From Portland Exit 40, Bonneville, OR 97010
Thunder Island Brewing
Breweries, Gastropubs
601 NW Wa Na Pa St, Cascade Locks, OR 97014
Brigham Fish Market
Seafood Markets, Seafood, Fish & Chips
681 Wanapa St, Cascade Locks, OR 97014
Just the Facts about North Bonneville
North Bonneville is a city in Skamania County, Washington, United States. The population was 593 at the 2000 census and 956 at the 2010 census.
The community of North Bonneville developed as a construction town next to the enormous Bonneville Lock, Dam, and powerhouse project begun in late 1933. Federal legislation in 1937 plus authorized a second Powerhouse, although the compulsion was not then immediate. North Bonneville was officially incorporated on June 25, 1935.
The Columbia's north shore where North Bonneville had grown was agreed by federal agencies in 1971 as the site for the second Powerhouse. Faced once the prospect of mammal displaced and disbanded the townspeople determined to relocate as a community. Intense efforts by citizens' groups and planning information from state sources finally led to agreements later than the U.S. Army Corps of Engineers to hire professionals for the design and construction of a further town. Contractors subsequently prepared the fixed town site for the initial community of 600 people as the obsolete town was devoured by the Big excavation for the additional powerhouse.
Federal responsibility for the North Bonneville relocation was expanded in 1974 with bill of Public Law 93-251, referred to as the McCormack legislation. This ham it up specifically broadened the Corps' authority and obligation in relocation recommendation to North Bonneville . The $35 million relocation project included raising the extra town site above the 100-year flood plain, construction of streets, utilities, lighting, sewage system, water supply and sewage treatment plant, flood protection, parks, a central business district and anything public buildings. Town sitting required highway and railway relocation. And residents and business were furnished drama housing until they could build their own remaining homes and facilities. The further town was built to accommodate 1500 residents. A celebration of the booming relocation was held upon July 29, 1978.
North Bonneville is located at 45°38′39″N 121°58′5″W / 45.64417°N 121.96806°W / 45.64417; -121.96806 (45.644197, -121.968112).
Source: North Bonneville, Washington in Wikipedia