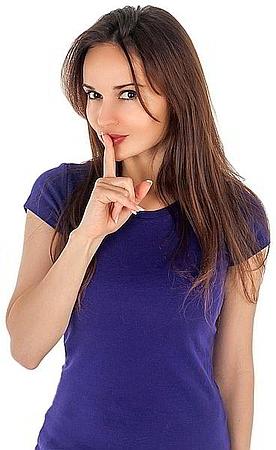 Broad Form Quotes Frequently Asked Questions
Is broadform insurance affordable?
A Broad Form policy can be more affordable than a standard liability-only policy because the insurance provider is only responsible to pay for accidents caused by the driver named on the policy. This kind of policy basically excludes all other possible drivers.
What states allow broadform vehicle insurance?
Washington is one of a handful of states that offers broad form insurance. When you are driving through in any other state, whether they allow broad form or not, your insurance is perfectly valid.
What company offers the best price for non owners insurance?
Progressive (who we represent) usually offers the lowest non owner insurance rates. The actual rate will always be affected by factors such as how old you are, the number of tickets and accidents you have had, and city you live in. Even though all of our companies offer non owner policies, we do not suggest it. A broad form policy is only slightly more expensive but provides so much more coverage.
Is vehicles insurance required in Washington state?
Washington law requires all drivers in the state to carry liability insurance for an accident. Minimum liability requirements are $25,000 for bodily injuries or death to any one person, $50,000 for total injuries to all persons, and $10,000 for damage to anyone else's property.
Where can I get auto insurance without a drivers license?
Dairyland Insurance has no problem a driver without a drivers license, with a foreign license, or with a Mexican Matricula. Click the
Quote
button to ask for a quote today.
How can I get insurance with a suspended license?
To purchase insurance with a suspended license simply contact one of the BroadForm Shop insurance experts. We quote a number of companies that can get you covered which is probably one of the things needed for you to get get licensed again. The insurer will file an SR 22 with the DOL to provide evidence that you now are insured.
Top Things to See Near Manchester
El Balcon
Mexican, Salvadoran, Vegetarian
326 Pacific Ave, Bremerton, WA 98337
Manchester Pub
Pubs
2350 Colchester Dr E, Port Orchard, WA 98366
That One Place
Burgers, Breakfast & Brunch, American (Traditional)
1397 Olney Ave, Port Orchard, WA 98366
4 Sisters
Vietnamese
1600 NE Roseway Ln, Ste 110, Bremerton, WA 98311
Howe Farm Historic Park and Off-Leash Dog Area
Dog Parks
Long Lake Rd At Mile Hill, Port Orchard, WA 98366
Cafe Kai
Cafes, Hawaiian
2518 Wheaton Way, Bremerton, WA 98310
Just the Facts about Manchester
Manchester is an unincorporated community and census-designated place (CDP) in Kitsap County, Washington, United States. The population was 5,413 at the 2010 census.
Manchester was standard in the 1860s and was originally known as "Brooklyn", after the borough in New York City. The make known was tainted to "Manchester" in 1892 in great compliment of the city of Manchester, England. Manchester was accessible by home via Shelton/Allyn/Belfair, but the main population middle in the region, Seattle, had only ship access. After a enduring dock was built in 1908, regular steamboat give support to connected Manchester to friendly communities later Colby, Southworth, and Harper, and to Seattle across the water.
From 1925 to 1936, a ferry route across Puget Sound similar Manchester as soon as Alki Point in West Seattle. When the Alki Point dock washed away in 1936, the Seattle terminus was shifted to Colman Dock on the Seattle central waterfront. Ferry promote was discontinued in 1949 and has never resumed.
In 1940, the US Navy built a pier understandable for refueling ships. The fuel pier axiom heavy use during World War II and still operates today.
In 1953, the library in Manchester was slated for destruction. The town pulled together and a supplementary library was build up in 1954. Today, Manchester has excellent views of Seattle, Mount Rainier, and Puget Sound, has a public boat launch, a boat parade upon the foundation day of boating season, and sponsors salmon bakes at the Manchester library.
Source: Manchester, Washington in Wikipedia