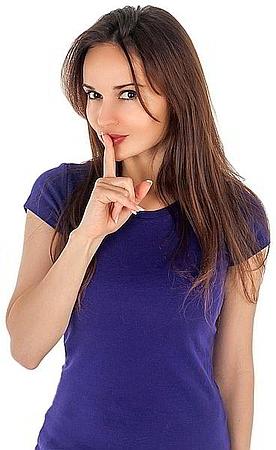 Broad Form Quotes Frequently Asked Questions FAQs
What is broad form insurance in Washington State?
Washington State Broad Form Insurance protects the policyholder only if they are driving the vehicle. It can provide liability, uninsured motorist, and personal injury protection coverage. It can not offer comprehensive and collision coverage for the auto being driven.
Do you need auto insurance if you have a drivers license?
If you have a drivers license but don't own a car, you probably don't need auto insurance. The owner of the car is supposed to keep their car insured. If you want to protect yourself in case they do not have insurance that will cover while you are driving, you can get a broadform policy.
What insurance company has the best insurance?
The best auto insurance will be affected by many factors. The major factors that will influence your insurance rate will be your age, the number of tickets and accidents you have had, and where you live. Each company wants the drivers they feel they can insure most profitably. That is why you should try to get quotes from multiple companies. As an independent agent we can do that shopping for you.
What is the minimum auto insurance requirement for Washington State?
The minimum required auto liability limits required per accident in Washington are $25,000 per person bodily injury liability, $50,000 total bodily injury liability, and $10,000 property damage liability.
Does insurance cover a driver who has a suspended license?
If you need insurance and your license is suspend, we can help! Click the
Quote
button to and let us find you some options. If you already have insurance and are lending your car to someone who does not live with you and does not have regular access to your auto then yes, they should be covered but it is always a good idea to verify with your agent.
How can I get insurance with a suspended license?
To buy insurance when you have a suspended license simply contact our BroadForm Shop insurance experts. We quote many insurance companies that will get you covered right away which is probably one of the stipulations for you to get get licensed again. Your new insurance company does an SR-22 with the DOL to prove you are insured.
Best Places to Visit Around Artondale
Taste of Peru
Peruvian, Vegetarian, Gluten-Free
5500 Olympic Dr NW, Ste D-101, Gig Harbor, WA 98335
BBQ2U
Barbeque, Comfort Food, Smokehouse
4814 Point Fosdick Dr NW, Gig Harbor, WA 98335
Devoted Kiss Cafe
Breakfast & Brunch, Sandwiches
8809 N Harborview Dr, Ste 203, Gig Harbor, WA 98332
Ikonos Real Greek Souvlaki
Greek, Mediterranean, Desserts
4920 Point Fosdick Dr NW, Gig Harbor, WA 98335
Pho & More
Vietnamese, Bubble Tea, Soup
5315 Point Fosdick Dr NW, Gig Harbor, WA 98335
Il Lucano Ristorante Italiano
Italian, Gluten-Free
3119 Judson St, Gig Harbor, WA 98335
Just the Facts about Artondale
Artondale is a census-designated place (CDP) in Pierce County, Washington, United States. The population was 12,653 at the 2010 census.
Based on per capita income, Artondale ranks 82nd of 522 areas in the permit of Washington to be ranked.
Artondale is located at 47°18′0″N 122°37′45″W / 47.30000°N 122.62917°W / 47.30000; -122.62917 (47.300052, -122.629242).
According to the United States Census Bureau, the CDP has a total area of 13.8 square miles (35.8 km2), of which, 13.6 square miles (35.2 km2) of it is estate and 0.25 square miles (0.7 km2) of it (1.82%) is water. The Artondale CDP encompasses parts of further communities not normally considered a part of Artondale by locals, such as parts of Cromwell, Warren and Arletta to the south, Sylvia Lake and Rosedale to the northwest, and Wollochet and Midway to the northeast. The more "traditional" area of Artondale is usually considered to be the portions of the CDP south of Hunt St NW, west of Wollochet Dr NW, north of 32nd St NW, and east of 92nd Ave NW.
Artondale Creek runs through Artondale, before emptying out into Wollochet Bay. Public entrance to the creek is entirely limited, though the creek and the commencement into Wollochet Bay can be viewed from the pedestrian sidewalk near the intersection of Wollochet Drive NW and Artondale Drive NW, or by exploring through Wollochet Bay Estuary Park. Artondale Creek is known to be a salmon spawning site. Students from Artondale Elementary School have sometimes been invited by residents subsequent to creek right of entry to view salmon in the creek during spawning season.
Source: Artondale, Washington in Wikipedia